NICU (Neonatal Intensive Care Unit)
Where to deliver your baby is the first critical choice you face as a parent. At Parkview's bestBeginnings department we go the extra mile to prepare for any complications. Babies who are born prematurely or who have medical problems that require intensive care are provided with specialized treatment in our Neonatal Intensive Care Unit (NICU). Our NICU is staffed by an expert team of neonatologists, nurses, and respiratory therapists, all trained to provide assistance to these tiny infants. Our transport team is also ready day or night to transfer babies from other hospitals that are unable to care for them.
Due to our high standard of care, bestBeginnings NICU has been awarded a Level III/Community Level designation by California Children's Services.
Parkview is proud to be affiliated with Childrens Hospital of Orange County (CHOC) neonatologists. They provide 24/7 coverage for our babies in the NICU. Other CHOC pediatric subspecialists are also available as a resource for our patients. Please click the link below to watch a video and hear our NICU Medical Director explain a bit more about what to expect in the NICU.
Dr. Daniel Saesim Talks About NICU Care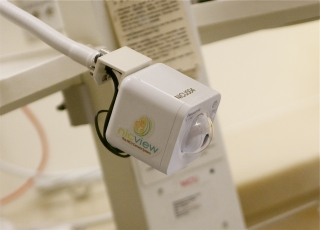 NicView webcam
Should your baby require a stay in our NICU, we've provided a way for you to monitor the progress of your newborn and share every moment with family members. Parkview is pleased to offer the advanced technology of NicView cameras, opening a "virtual window" into your baby's care. NicView Webcams are mounted above the crib and allow real-time, secure viewing of baby over the internet. You'll be given a private access code which you can share with loved ones who may not be able to visit in person. So whether you're in Riverside, Temecula or across the continent you can view your newborn from our NicView webcam.