Rehabilitation Services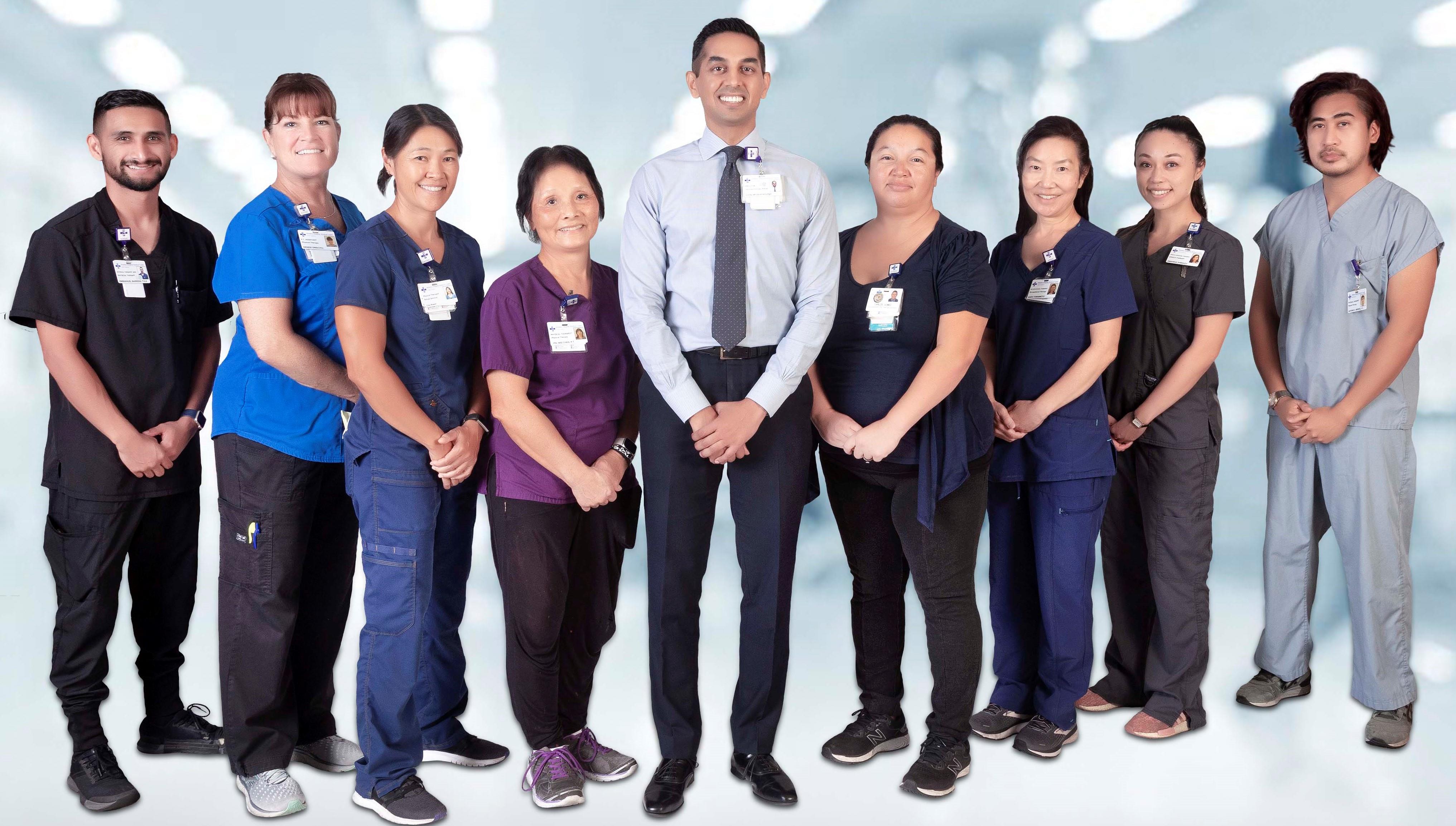 The Rehabilitation Team of professionals provides patients the opportunity to regain functional independence and resume daily activities affected by illness, injury and/or surgery.
We assist patients of all ages, inpatient and outpatient, and for many types of conditions including (but not limited to):
Orthopedic injuries such as knee, ankle, shoulder, hand, wrist
Back or neck pain and disability
Recovery from joint replacement surgery
Neurologic conditions such as stroke or head injury
Difficulty with walking or balance
Pain syndrome
Developmental delays
Cognitive delays
Communication and Swallowing disorders
Amputations and wounds
Our rehabilitation team includes:
Physical Therapists
Occupational Therapists
Speech-language Pathologists
Rehabilitation Services are available on inpatient and outpatient basis. Many patients who begin their rehabilitation in the hospital return for follow-up therapy in the outpatient clinic. Other patients may come by referral from a physician's office.
Outpatient Rehabilitation Services Department is located across the parking structure from the hospital at:
15111 E. Whittier Blvd., Ste. 350 | Whittier, CA 90063
Monday through Friday
8:00 a.m. to 5:30 p.m.
Physical Therapy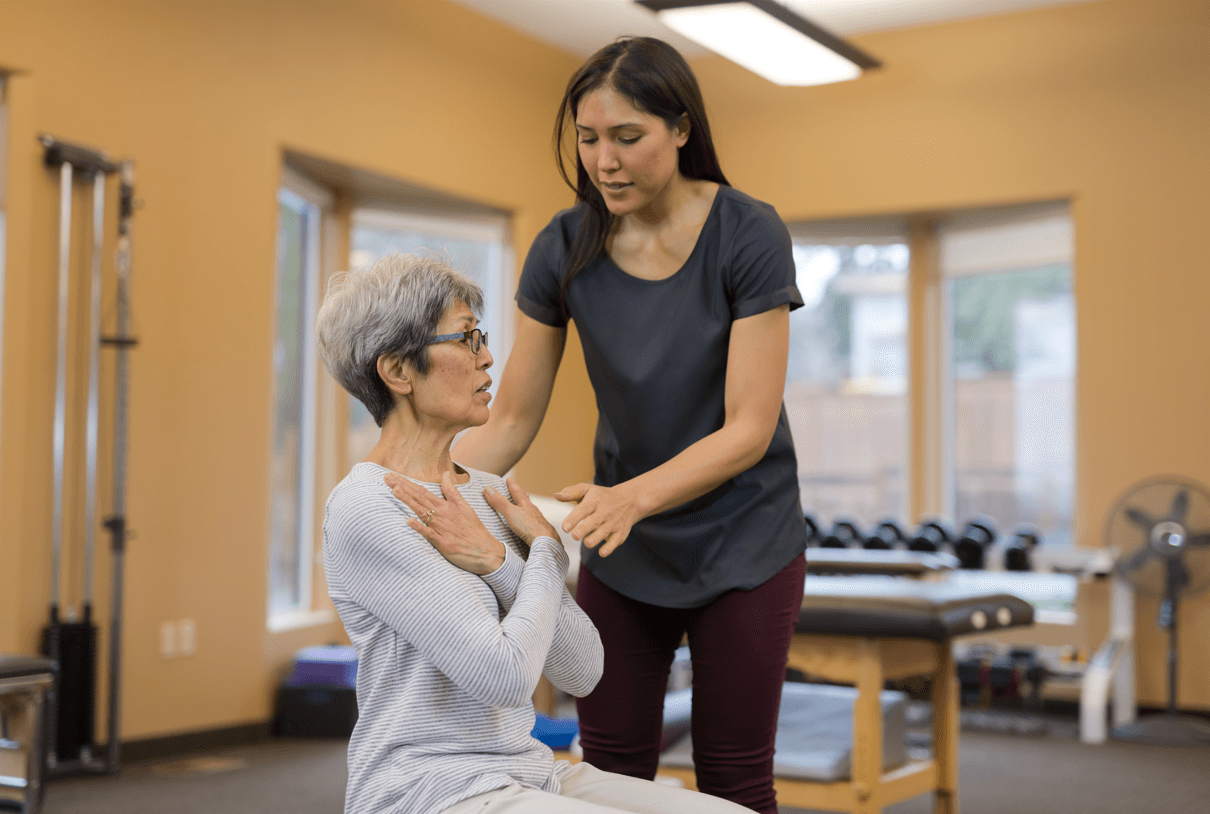 Physical Therapists are experts in human anatomy and movement.
The first visit will include a complete evaluation of strength, mobility, coordination, and pain or discomfort. A treatment plan will be specifically designed and may include:
exercise to increase strength, endurance, and mobility
soft tissue and joint mobilization
spinal mobilization
gait training (walking, running, etc.)
electrotherapy and other modalities to relieve pain and improve function
rehabilitation to return to work, school, and/or sports
advanced wound care provided by our certified wound specialist
ergonomic analysis
patient and family educational training
Occupational Therapy
Occupational Therapists specialize in restoring function following an injury or illness. After a comprehensive evaluation, treatment may include:
specific, task-related exercises
hand therapy to restore fine motor coordination and function
cognitive and safety rehabilitation
return to work training
energy conservation
training for activities of daily living, like dressing, bathing, and grooming
splinting and adaptive equipment for improved function
ergonomic analysis
Speech Therapy
Speech and Language Pathologists work with patients who have difficulty communicating due to conditions such as stroke. They assist with the recovery of speech, language, and cognitive (thinking) skills.
They also treat dysphagia (difficulty swallowing) which makes eating difficult and potentially dangerous.
Evaluation and treatment may include the following:
speech production
language skills including spoken and written comprehension and expression
oral muscle development
verbal expression including thought organization and word finding
compensatory memory strategy instruction
voice disorders
swallowing
compensatory chewing and swallowing techniques
meal planning for diet consistency
videoflouroscopy to evaluate safety
For more information, please call 562.464.6336.